HALF-YEAR REPORT 2022
Dear Shareholders,
Feintool achieved its stated objectives for the first half of 2022 in an extremely challenging market environment. Despite the ongoing Russo–Ukrainian War in Europe and additional challenges worldwide, Feintool generated sales of CHF 411.5 million and positive earnings before interest and taxes (EBIT) of CHF 14.6 million in the period through June 30, 2022 (with an EBIT margin of 3.5 percent).
To secure its long-term competitiveness, the company hit an important milestone in the last half-year with the acquisition of Kienle + Spiess GmbH, a leading specialist in rotors and stators for electric drive systems. The integration of this new business unit into the Feintool Group is progressing rapidly, and as a result, we expect to be able to complete the project by the end of 2022. The newly established Stamping Europe business unit has contributed to the group's profitability from the very beginning.
Thanks to this significant enhancement to its electrolamination stamping operations in the parts business, Feintool is now in an excellent position not only to capitalize on the growing market for all-electric vehicles and vehicles with hybrid drive systems, but also to serve the growing emerging markets of renewable power generation, such as wind power, and industrial electric drives, such as electric machine drives, pumps, and drives used in building technology, which Kienle + Spiess GmbH already supplies today.
As such, the acquisition of Kienle + Spiess GmbH is proving to be a wise, groundbreaking decision, both from an operational and a strategy perspective.
With its technology-agnostic strategy, Feintool has seized upon key trends and laid the foundations for further growth. The group now covers an wide range of market needs – as part of the transformation of the automotive sector towards electric mobility, with increasing electrification in other industries and in the wind power sector, and in terms of sustainability, by significantly increasing the share of environmentally friendly products.
Sales from future-oriented products that do not depend on the internal combustion engine already account for more than 50 percent of the total. The company's production and packaging processes are innovative and its internationalization strategy is paying off. All of our employees are working continuously towards increasing the value of the company's stock. As a result, the equity ratio is very solid at 57.9 percent and net debt/EBITDA is low (0.6x).
Challenges in the global market environment
The global market environment remained difficult in the first half of 2022. In addition, new challenges such as the Russo–Ukrainian War and its impact on energy prices and inflation emerged – and affected different regions in different ways. The COVID-19 pandemic also continues to cause uncertainty in the markets, even though China has temporarily lifted its lockdowns.
There were, however, also some encouraging developments for the course of business – supply chain issues eased slightly worldwide and chip supply improved. In light of the high and still volatile steel prices, Feintool has worked with customers to find solutions to share costs, as it has done in the past.
The Russian invasion of Ukraine and ongoing war since February 2022 does not have a direct impact on Feintool's business activities. The group is not dependent on Ukraine or Russia for either supplies or deliveries. Feintool only needs to purchase a small amount of natural gas for the European plants' heating supply, and only for a very small part of its production.
Feintool is, however, indirectly affected by rising energy prices and the resulting acceleration in inflation, which in turn is likely to lead to wage increases in Europe. Feintool also strives to reach acceptable agreements with customers with respect to these additional costs.
Market situation in the segments
In light of the fact that external uncertainties and restrictions slowed down business activity, sales in the parts business were encouraging in the first half of the year. Key factors with an impact on this segment include steel and energy prices and the further development of the COVID-19 pandemic. The Europe business unit generated sales of CHF 255.0 million, USA sales of CHF 101.6 million, and Asia sales of CHF 42.8 million.
The shortage of semiconductors is also still negatively impacting business, albeit no longer to the initial extent. Given this market environment, the transformation in the automotive industry toward electric mobility continued across all regions – particularly resolutely in Europe, where the EU has pledged to ban combustion engines from 2035. In the United States, business with vehicles powered by internal combustion engines and hybrid engines remains strong. Nevertheless, we expect to see the number of EVs produced there, and also in China, increase in the coming years.
Demand for rotors and stators as core elements in electric motors for wind turbines and various industrial applications is also growing at a satisfactory rate. The technology business segment (Fineblanking Technology) posted sales of CHF 14.4 million and continued to perform weakly, as there are still overcapacities in the market.
Acquisition of Kienle + Spiess GmbH: ideal market positioning
In order to pay off the bridge loan for the purchase of Kienle + Spiess GmbH (D), an equity offering in the amount of CHF 202 million was carried out in May 2022. The pronounced volatility on the capital markets in the first half of 2022, particularly as a result of the Ukraine war and its consequences for the global economy, also put pressure on Feintool's stock. Despite this unfavorable stock market environment at the time of the equity offering, all of the shares offered were successfully floated on the market. A total of 9,829,684 new registered shares were issued at a gross price of CHF 20.50 each.
In addition to fineblanking and forming, today Feintool is one of the leading European manufacturers of motor cores for electric motors and generators. The acquisition of Kienle + Spiess GmbH through an equity offering has also unlocked space for Feintool's further growth, both within and outside Europe. The transfer of the renowned expertise of Kienle + Spiess GmbH employees to the Feintool sites in Asia and North America opens up excellent growth opportunities there.
Sustainable value creation
In April, we communicated our objectives, climate roadmap, and relevant activities, business impacts, and ESG (environmental, social, governance) achievements for 2021 for the very first time in our latest sustainability report. For the current financial year, we will continue to refine our reporting in line with the new Global Reporting Initiative (GRI) standards that were issued in 2021 and focus more strongly on the ESG requirements of the capital market.
Strong corporate governance creates sustainable value for shareholders and all other stakeholders. At Feintool, we take the job of continuously reviewing and improving product development and production, risk management, human resources, supplier management, business relationships, and governance extremely seriously. In this context, we intend to have an ESG assessment of the Feintool Group performed in the coming year, culminating in an ESG rating.
General outlook
Automotive
Based on continuously updated global market forecasts, automotive production in the second half of 2022 will increase slightly compared with the first half of the year. Analysts expect that global production of passenger cars and commercial vehicles up to 3.5 tons gross vehicle weight will grow to 84 million in 2023, followed by a further steady increase to more than 94 million vehicles by 2029. This would mean a return in the coming year to the level seen before the outbreak of the coronavirus pandemic. Negative effects from supply chain disruptions and current geopolitical conflicts have been factored in as far as possible.
The share of all-electric vehicles in global production will stand at around 40 percent by the end of this decade. In this context, Europe is taking a leading role in the transformation of drive technologies, followed by China. North America will follow this trend at a slightly below-average rate. Feintool is proficient in all the technologies needed to manufacture highly efficient motor cores (rotor and stator stacks) as well as components for electric drive systems, and expects to see significant sales growth in this area.
Industrial applications
About 70 percent of the total industrial demand for electricity is required to operate electric motors and electromotive systems (source: International Energy Agency (IEA), 2021). This means that there's significant energy-saving potential in this area and a need to reduce energy consumption by making drive systems more efficient.
State-of-the-art electric motors reduce carbon emissions on the one hand and also play a significant role in making systems more cost-efficient in the face of rising energy prices. In certain regions, regulations are in place that require older drive systems to be replaced by modern drives with more efficient electric motors. In the wake of the Russo–Ukrainian War and the accelerated energy transition, demand for resource-efficient building technology such as heat pumps, air conditioning systems, and automated shading systems is also on the rise. With its broad portfolio of highly efficient electric drives and its own electric motors, Feintool is already a participant in these high-growth markets.
Wind turbines
The expansion of renewable energy sources will increase worldwide over the long term. Trade associations expect that wind turbine capacity in the EU alone will have to increase by 20 to 25 gigawatts per year over the next few years in order to meet the EU's GHG emissions reduction targets. Feintool already supplies rotor and stator stacks for wind turbines of all sizes thanks to the integration of Kienle + Spiess GmbH into the group.
Hydrogen technologies
The large-scale production of ready-to-install bipolar plates on the FB one fineblanking press opens up another attractive market for Feintool with enormous potential for its technology and parts businesses. These plates are used in fuel cells to generate electricity from hydrogen and in electrolyzers to produce hydrogen from water. In the future, fuel cell technology will be used for propulsion in heavy vehicles, trains, and even ships. In addition, as the demand for "green" hydrogen increases, so does the demand for electrolyzers.
Guidance: Sales target increased
The company expects a slight upturn in the parts business in the second half of 2022, although this is likely to vary from region to region. Supply chains should continue to stabilize worldwide. The press business is still performing weakly as a result of overcapacities in the market.
Feintool expects sales of around CHF 850 million for the 2022 financial year, with a double-digit EBITDA margin and an EBIT margin before one-off effects of over three percent.
This forecast remains subject to change, however, as the ongoing negative effects of inflation, the Russo–Ukrainian War, semiconductor shortages, and further waves of the COVID-19 pandemic cannot be fully assessed.
Announcement: Change of CEO in 2023
The Board of Directors of Feintool International Holding AG has appointed Torsten Greiner to the position of CEO effective January 1, 2023. Knut Zimmer, the previous CEO, has decided to step down at the end of 2022 for personal reasons. The outgoing Knut Zimmer took over the CEO position at Feintool five years ago. As the former head of the European parts business, he already held a senior role at Feintool from 2012 to 2017, integrating new technologies and business areas very successfully.
Chairman of the Board of Directors Alexander von Witzleben deeply regrets the decision of Knut Zimmer and thanks him for his many years of service and successful work together: "Over the past few years, Knut Zimmer has done an outstanding job of preparing Feintool for the coming years of transformation in an extremely challenging environment. Growth, profitability, new markets such as electric mobility and an industrial focus, as well as new products, form an excellent foundation for the group's future."
Torsten Greiner has many years of experience in the automotive industry and strategic corporate development. He was most recently CEO of Edscha Holding GmbH in Germany, a strategic development partner to the international automotive industry, for eleven years. In this role, he achieved a significant profitable increase in growth and the internationalization of the company in a short period of time. Prior to that, Torsten Greiner was head of the Germany company Brose Schließsysteme GmbH. The 56-year-old lives with his family in Dortmund.
Alexander von Witzleben on the election: "With Torsten Greiner, we are fully convinced that we have found the ideal person to head our group. After an extensive, international selection process, we are very pleased to have gained such a proven manager in the automotive supply industry for the future Feintool."
A word of thanks and appreciation
Completing the acquisition of Kienle + Spiess GmbH in the first half of this year, which will ensure that we can achieve sustainable, diversified growth in a challenging market environment, has been a challenge for you, our shareholders. We would like to express our deepest gratitude for the trust you have placed in us and for the engaging and constructive dialogue. We would also like to express our sincere thanks to all our customers and business partners. We know that we will successfully master the challenges ahead. After all, we can rely on the knowledge and expertise, flexibility, and dedication of our 3 500 employees on four continents. We also owe all of them a great debt of gratitude. Thank you for all your hard work.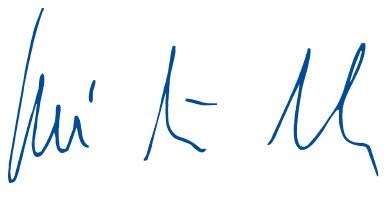 Alexander von Witzleben
Chairman of the Board of Directors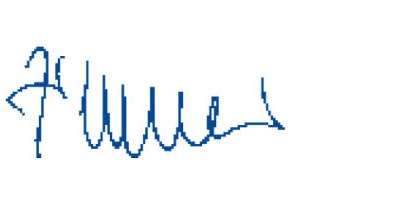 Knut Zimmer
Chief Executive Officer