ANNUAL REPORT 2021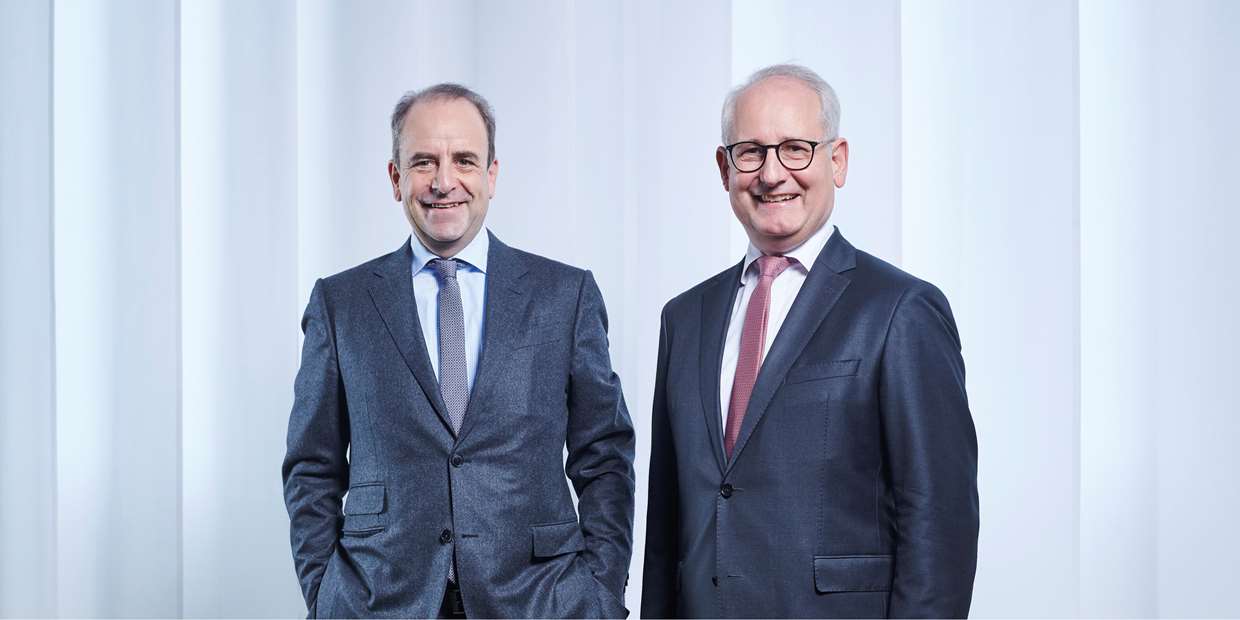 Dear Shareholders,
Another financial year dominated by numerous challenges lies behind us. We had to contend with demanding situations – uncertainties and the associated macroeconomic developments, which are notoriously difficult to forecast, continued to loom large. The slump in demand as a result of the coronavirus pandemic was followed by a rapid revival of economic activity at the beginning of the year. Toward the middle of the year, however, the recovery stalled. Supply shortages, rising prices, and the effects of the pandemic meant that global economic growth forecasts had to be revised downward by a substantial margin. Despite these extremely challenging conditions overall, the Feintool Group performed well and closed out the 2021 financial year having achieved significant growth in all relevant key figures. Our segments and companies are well positioned and have generated satisfactory results despite the constant fluctuations in our business. As was the case in the previous reporting period, business performance varied both by region and by technology.
The Feintool Group's sales increased by a significant 19.5 % year over year to CHF 588.1 million, with the rise in the price of steel having an increasing impact. Earnings before interest and taxes (EBIT) increased to CHF 33.9 million, with an equity ratio of 49.4 percent. As a result, a dividend payout of CHF 1 per share will be proposed at the General Meeting.
The e-mobility transformation: positioned to innovate and meet the challenges of the future
From a strategic point of view, the company has taken important steps to position itself successfully for the future e-mobility market and to grow more rapidly in this area. A number of significant capital expenditures in one of our key areas of technology, electrolamination stamping, ensured that Feintool was able to supply its customers during the reporting period. Capital expenditures were made at locations in Germany and China to meet the growing demand for stamped motor core components made from electrolamination. In Germany, further expanding activities is a logical step in response to the growing demand for these components. In China, the company secured its first orders in the Motor Core segment. Our acquisition of the Kienle + Spiess Group, which specializes in the manufacture of rotors and stators for electric drive systems (see separate section), underscores our ambition to assume a leading technological position and a relevant market position over the medium term in the field of electrolamination stamping as well.
With its traditional core competencies of fineblanking and forming, Feintool has also tapped into potential in the field of e-mobility and other applications for electric motors, and has received new, important nominations and continued existing ones. As part of various orders, Feintool supplies, for example, sophisticated fineblanked and formed components for battery-electric drivetrain applications. Special components ensure that the power is distributed safely throughout a car's onboard electronics or a stationary electric drive system. The fact that forming, one of Feintool's key areas of technology, is also an integral part of sustainable mobility solutions is demonstrated by the numerous applications that are in high demand from customers. Stable and lightweight formed parts are used as rotor arms, cooling jackets, or support flanges in the electric drives of all-electric and hybrid vehicles.
2021 market trends
The year 2021 was a year fraught with planning uncertainty for the automotive industry. For the most part, businesses could react to events as they occurred. Restrictions put in place to stop the spread of the coronavirus that varied from region to region and a global economy caught off guard by the rapid resurgence of demand at the beginning of the year made forward-looking decisions in all areas of the business difficult, if not impossible.
Any economic improvements were soon thwarted by supply shortages or pandemic-related restrictions. What was valid one day was no longer valid a few weeks later. This applied equally to supply chains, the availability and price of raw materials, and the recruitment of employees. The year initially began on a hopeful note, with the economy picking up significantly. In a revitalized market environment, parts sales increased sharply in all regions, with new car registrations up 25 to 30 percent year over year, depending on the region. By summer at the latest, however, the effects of high steel prices and the microchip shortage began to manifest themselves.
Steel prices skyrocket
The price of steel only moved in one direction in 2021: up. Steel was already a precious raw material that was difficult to obtain at the beginning of the year. Following the pandemic-related slump in steel demand a year earlier, manufacturers rushed to ramp up steel production again in the first half of 2021 on the back of a significant upturn in the economy. This recovery process was accompanied by a significant price increase; at times, the price of a ton of steel stood at more than double. The price of steel hit historically high levels, particularly in the United States. It wasn't until the end of the year that there were signs that the price increases were slowing down. In Europe, this occurred at a later date and to a lesser extent than in the USA, although the increase was also massive.
Chip shortage: small part – big impact
A lack of microprocessors hit the automotive industry extremely hard, particularly in the second half of 2021. During the first two quarters, it still seemed like the coronavirus crisis in the international automotive industry had been overcome, with production lines ramping up and manufacturers making profits. Since the middle of the year, however, tier suppliers of all levels and OEMs have increasingly suffered from the ongoing chip shortage. This had an impact on Feintool in the form of delayed releases and short-term fluctuations in deliveries. This made it almost impossible to plan production in a stable manner.
In light of the shortage, most automakers had scaled back or even briefly halted production by the fall at the latest, and repeatedly resorted to putting employees on short-time work schedules as a countermeasure. Half-finished cars were placed in storage temporarily. The CAR Institute in Duisburg calculated that there was a demand for more than five million vehicles that could not be built and sold in 2021. The consulting firms BGC and PWC even believed that this figure was more than twice as high – at around 11 million cars.
Fragile supply chains
In general, global supply chains, especially for semiconductors, were extremely fragile throughout the reporting period, with a variety of reasons based on the causes mentioned above. Transport capacities were tight or stalled due to restrictions. Due to this shortage, the shipping prices also increased significantly.
Feintool sets the course for a successful electric-powered future
On December 6, 2021, Feintool and the Sumitomo Group signed a purchase agreement for the acquisition of the Kienle + Spiess Group. By acquiring this company, Feintool is decisively strengthening its market position in the field of electrification as a next-generation technology and increasing its independence from the internal combustion engine market. Founded in 1935 in Sachsenheim, Germany, with production sites in Germany and Hungary, the company is one of the most important suppliers of stamped and die-cast parts used in the manufacture of electric motors. Kienle + Spiess generated sales of approximately 190 million Euros in the 2021 financial year. As a result of the acquisition, Feintool is significantly expanding its electrolamination stamping business and positioning itself as one of Europe's leading manufacturers of rotors and stators for battery-electric vehicles (BEV) and hybrids (HEV), industrial drive systems, and renewable energies.
The established fineblanking and forming technologies will remain an important foundation for vehicles for Feintool. New applications for all-electric vehicles will rapidly develop into the growth driver for Feintool technologies in the coming years. Feintool's acquisition of Kienle + Spiess has, on the one hand, put the company on course for a successful era in the electrification of mobility and, on the other, laid a solid business foundation in the field of rotors/stators.
Feintool is financing the acquisition, which involves retaining all of the company's approximately 900 employees, with a bridge loan that will be repaid in the first half of 2022 via an equity offering. In addition, the equity offering will serve to secure growth investments in the coming years, most of which have already been covered by nominations from customers. The Artemis Group will exercise its subscription rights and has also agreed to underwrite the equity offering up to the full amount.
Kienle + Spiess will be integrated into the group as a part of a systematic process to ensure that Feintool can fully leverage the synergies in a timely manner and quickly reap the benefits of its competitive advantages.
Sustainable corporate governance
Protecting the environment is a cornerstone of Feintool's corporate philosophy. In order to secure our profitable growth over the long term, the principle of ensuring that the Feintool Group's development is sustainable is enshrined in our "Strategy 2030." The company achieved significant milestones and set new ones during the reporting year.
Feintool is extremely active in the field of sustainability and has been communicating these achievements and their impact in an annual report since 2019, closely following the requirements of the Global Reporting Initiative (GRI). Our activities take ESG (environmental, social, and governance) criteria into account and encompass all dimensions of sustainability. We are committed to the overarching goal of a sustainable global economy and have identified four of the United Nations' 17 Sustainable Development Goals (SDGs) as particularly relevant to us: clean energy, decent work and economic growth, innovation and infrastructure, and responsible consumption.
We reached an overarching milestone in achieving our sustainability goals in the fall when we formed a dedicated team to deal with sustainability issues across the Feintool Group. The global team focuses on achieving the objectives that have been set.
Energy consumption is the single largest factor that contributes to our carbon footprint, which is why we aim to reduce our Scope 1 and Scope 2 greenhouse gas emissions by 50 percent across the group by the year 2030.
As a result, we switched all our plants in Germany to green power at the beginning of 2021, while in Switzerland, we are already close to achieving carbon neutrality. Extensive efforts have also been undertaken in this direction in the United States, Asia, and the Czech Republic. With respect to Scope 3, we have started to measure emissions in the supply chain with a focus on our products. In addition, we are also working with a customer on a pilot project to determine the PCF (product carbon footprint) for certain products. By 2030, we want to increase our share of sales for CO2 friendly applications up to 70 %.
In the field of HR, a talent development program will be implemented across the group by 2022 to expand educational opportunities for our existing workforce and to ensure that we remain an attractive employer for prospective junior employees.
On the product side, we did not and will not develop any technologies that aren't subject to numerous environmental and energy management targets. The development of our FB one high-tech press series is a prime example of this. Closely related to this is our work on developing production-ready metallic bipolar plates for fuel cells, which also played a key role in the development of FB one.
Outlook and thanks
The challenges that contributed to the global chip crisis will remain with us over the coming year. We continue to prepare for short-term, pandemic-related challenges that will vary from region to region. These include, for example, problems in the supply chain, volatilities due to further regional and local lockdowns, or the development of raw material and energy prices. According to forecasts, the supply shortages will only gradually ease; in general, economic activity is expected to cease to be affected by the pandemic starting in the second quarter of 2022 and return to a normal level of capacity utilization. The effects of pent-up demand, which in turn will lead to temporary overloads, are to be expected.
We are moving into the future full of optimism. Despite all the challenges, the international automotive sector remains a growth market in which our technological expertise and innovative strength is and – thanks to our clear transformation strategy – will continue to be in demand.
We are tackling the work ahead of us with all our determination and drive in order to keep Feintool on the right track over the long term. We are confident that we will continue to create significant added value for our stakeholders in the future. Our focus is squarely on the performance of our segments and sites. The company needs to acquire new orders and continuously improve its competitiveness. The tasks that lie ahead of us in the coming year are as pivotal as they are promising: an equity offering, the integration of Kienle + Spiess, the company we acquired, a new, more advanced chapter in our sustainability reporting, as well as various strategic measures and transformation activities.
Overall, we have been able to position the Feintool Group so that it can best leverage its strengths in a challenging and changing global environment. The recovery of is likely to continue in financial year 2022. However uncertainties in the global supply chains will persist. In particular, the semiconductor shortages relevant to the automotive industry, as well as the uncertainty in raw material and energy prices will continue to weigh on our business.
Under the conditions outlined above, we expect to generate net sales in the coming financial year of over CHF 800 million and an EBIT margin of over 3.0 %.
We draw our confidence that we will successfully master the numerous challenges from Feintool's innovative corporate culture, which has grown and matured over the course of many years. First and foremost, it is thanks to our 2'500 or so employees worldwide who are fully committed to making Feintool a success each and every day. Yet no less important is the trust placed in us by our customers, partners, and you, our valued shareholders. For this, we thank you all.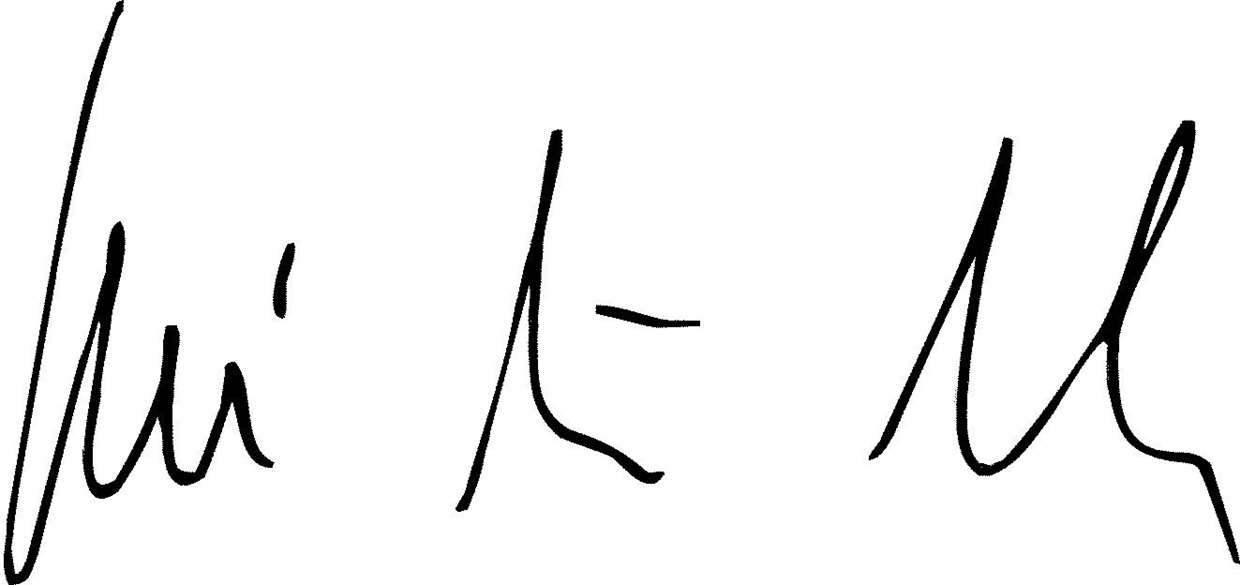 Alexander von Witzleben
Chairman of the Board of Directors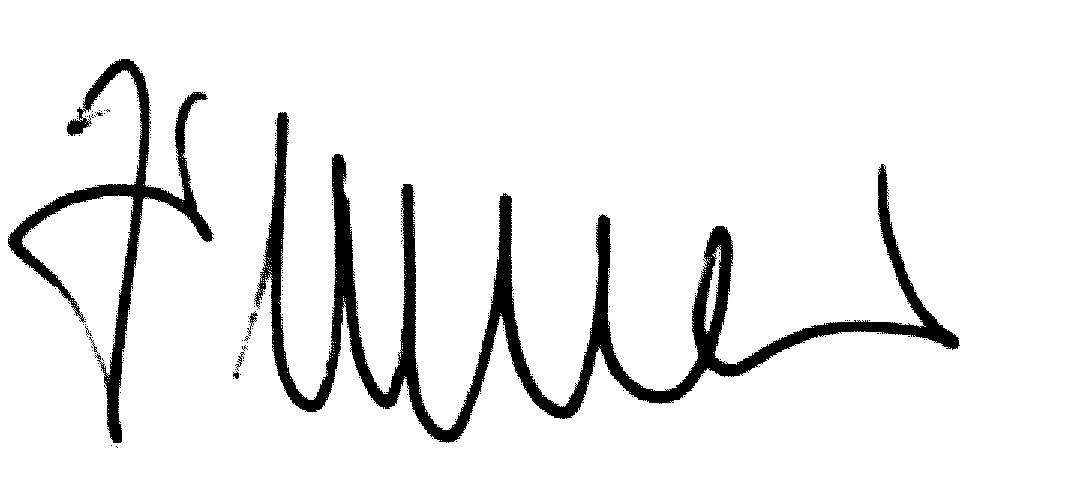 Knut Zimmer
CEO