ANNUAL REPORT 2020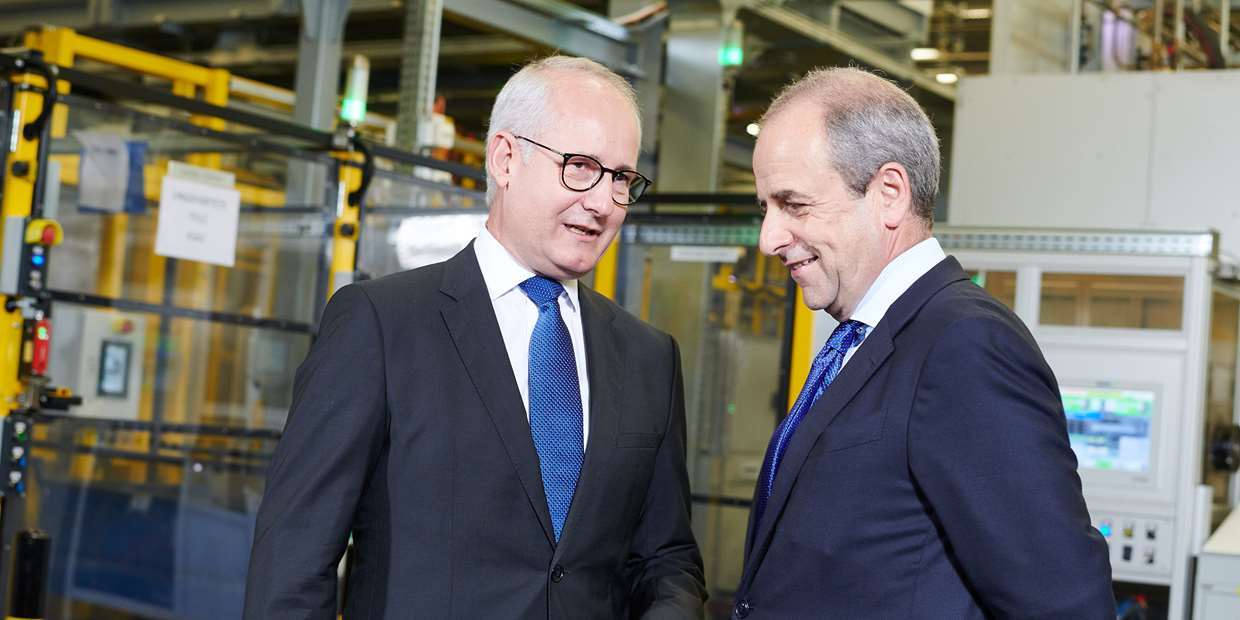 Dear Shareholders,
Despite the impact of the COVID-19 pandemic and what continues to be a difficult market environment, Feintool was able to close out the 2020 financial year with operating earnings slightly in the black. Following a sharp decline in sales in the first half of the year, business performance and the result in the second half was quite strong overall, although it differed from region to region and from technology to technology.
The progress of the pandemic worldwide and its impact on business activities cannot be assessed conclusively at the present time. Nevertheless, Feintool remains optimistic about the future, as the international automotive industry – the company's most important market – is showing clear signs of recovery from the coronavirus crisis in Europe, Asia, and the United States, and promises to remain a growing global market between now and 2035. Feintool took advantage of the year 2020 to continue refining its corporate strategy for the period through 2030, and with its products and technologies, is well positioned for the transformation process in the automotive industry. Lasting improvements were achieved through measures to increase efficiency and cost-effectiveness. As such, Feintool's plants are positioned for maximum efficiency. With high-performance and efficient sheet-metal technology for the automotive market and for industrial applications, the company is active in key markets worldwide. Feintool's precision components and their applications make the future of individual mobility possible.
2020 market trends
2020 was a year of crisis for the automotive industry. The spread of the coronavirus led to a global collapse in sales of around 18 percent in the industry compared to 2018 (according to an IHS study). The study mirrors developments both in Feintool's capital goods segment – Fineblanking Technology – with its range of presses, and System Parts, its parts manufacturing segment.
While the first half of the year was marked by losses for both Feintool segments, the second half of the year saw a significant increase in sales in the parts manufacturing segment – in China, for example, sales stood 29 percent higher than in the same period in the previous year, primarily as a result of new products being launched. In Europe, sales increased from the first half to the second half of the year. For the entire year, however, sales here remained 18 percent below their 2019 level. We are pleased to report that sales in the United States picked up sharply within a short span of time, growing by 40 percent compared to the first half of the year. In the capital goods segment, investment activity was significantly curbed due to the COVID-19 pandemic, with the result being virtually no new orders received. Our service business also suffered, as travel restrictions and production shutdowns at customers' facilities meant that we could only carry out activities on a small scale. By the end of the year, however, we once again saw signs of significant demand for new machines in Asia, whereas this was not yet the case in Europe and the United States. Thanks to the clearly improved performance in the System Parts segment in the second half of the year, Feintool was able to generate operating earnings (EBIT) that were slightly in the black for the 2020 financial year as a whole.
The COVID-19 pandemic has accelerated the pace of change in the automotive industry. This transformation process is being shaped by global trends toward low-emission vehicle concepts to address climate change (including as a result of the Paris Climate Agreement), toward connectivity and autonomous vehicles, and toward a globalization of competition. According to forecasts by IHS and Bloomberg, global production of vehicles powered solely by an internal combustion engine (ICE) will only increase through 2022. This indicates that the global market volume will decline from 2023 onwards. This turnaround is taking place worldwide in favor of vehicles with all kinds of hybrid (xHEV) or all-electric drives (xEV). Feintool is already supplying significant quantities for vehicles with alternative drive systems. In China, a strong increase in all-electric drives at the expense of drives with internal combustion engines is expected starting in 2030, in Europe somewhat earlier. The tipping point here has already been forecast for 2025, and demand for vehicles with alternative drive systems has been clearly noticeable for around two years. As expected, business for vehicles with internal combustion engines in the United States will begin to decline in 2030, i.e. slightly delayed. But by the end of this decade, there will also be a sharp increase in demand for all-electric cars here at the expense of internal combustion engines. Apart from developments in drive systems, the automotive market also offers other possible applications for Feintool products and concepts, for example in seating elements. In addition, more than 30 percent of our electrolaminations for electric motors are already being used in the automotive industry.
The outbreak of the COVID-19 pandemic had an impact on planning at Feintool. Depending on the region and country, different measures were taken to minimize the economic impact of the pandemic. As a result, we were able to achieve massive cost savings, stop or postpone capital expenditures, and increase liquidity. In Europe, short-time work schedules were introduced across the board, while in the United States, some of the workforce was laid off and subsequently reinstated. In Japan, the workforce stagnated, while in China, it was actually being increased due to the launch of new products. All of the measures taken helped Feintool come out of the 2020 crisis stronger than before, and the company will continue to benefit from these interventions in 2021. To date, the greatest challenge in light of the pandemic has been protecting the health of employees in accordance with the applicable regulatory requirements. With the outbreak of the pandemic in China at the beginning of 2020, Feintool immediately established a global crisis management system that was managed centrally and implemented regionally with great success. Similar to other companies, Feintool also recorded cases of infection in 2020, but only a few with severe complications and zero fatalities.
Driving the change for the mobility of tomorrow
In 2020, we reviewed our corporate strategy and set updated targets in our "Strategy 2030." It provides answers to the economically and socially relevant issues of the future for the industry and forms the basis for future management decisions. Feintool sees itself as a technology-agnostic automotive supplier that is making the future of mobility possible with high-performance and innovative sheet-metal technologies and is taking the leading position in the market. Electric mobility is of tremendous strategic importance to us. This field in particular, but also other alternative drive systems, offer attractive growth opportunities for Feintool. More than a third of our products are already used in hybrid vehicles. Our aim is to significantly increase the visibility and profitability of our innovative technologies for the electric mobility sector and for industrial applications, as well as in fuel-cell technology for hydrogen drives. In 2020, we received the first two orders within the scope of our innovative "metallic bipolar plates" project.
In addition, we are striving to achieve stronger growth in Asia, and already making good progress in China as a result of numerous product launches here. We are also regarded as a trusted partner in Japan thanks to our long-standing presence with production facilities here. Another positive note in 2020 was that we were able to secure new orders from Japan in all regions – a major market success for Feintool.
Other key cornerstones of our new overall strategy include technology management and sustainable innovations, increased digitization of processes, enhanced customer focus and cost control (design-to-cost), group-wide talent development, and stronger positioning as a globally attractive employer.
Sustainable corporate governance
As a result of our updated "Strategy 2030," Feintool is now focusing on cutting-edge technology leadership, long-term reliability, and sustainable profitability backed up by a broad range of products that are in line with market requirements. The sustainability reporting process initiated in 2019 was refined for 2020 and expanded to include information on select United Nations Sustainable Development Goals (SDGs). The separate Sustainability Report for the 2020 financial year will be published in the spring of 2021 (www.feintool.com/sustainability/).
Outlook
Uncertainties about the impact of the coronavirus crisis and shortages in the supply of semiconductors and steel for the automotive industry continue to weigh on expectations and make it difficult to issue a forecast for 2021. Market forecasts continue to anticipate production volumes below those of 2019.
On the other hand, combating the pandemic through efficient hygiene measures and vaccinations on a sufficient scale will have a positive impact on business trends in the automotive sector. We continue to see a reluctance to invest in new machinery, although the first encouraging inquiries from Asia are helping to revive the business.
The long-term competitiveness of our technologies in times of structural change in the automotive industry remains the key success factor. Through our "Strategy 2030," we have laid the necessary groundwork and set a milestone – with streamlined structures and processes, state-of-the-art machinery, and innovative mobility concepts, Feintool is extremely well equipped for the future.
Feintool expects sales to increase in line with the market in the 2021 financial year and profitability to stand significantly higher than in the previous year.
Acknowledgements
We would like to thank you, our shareholders, as well as our customers and suppliers for the confidence you have placed in us. This motivates us to perform at our best in order to achieve our ambitious goals. The year 2020 brought unforeseeable global challenges, yet our team overcame them quickly and exceedingly well across all of our countries and regions. As a result, we would like to take this opportunity to praise and thank all of our employees for their hard work, dedication, and flexibility.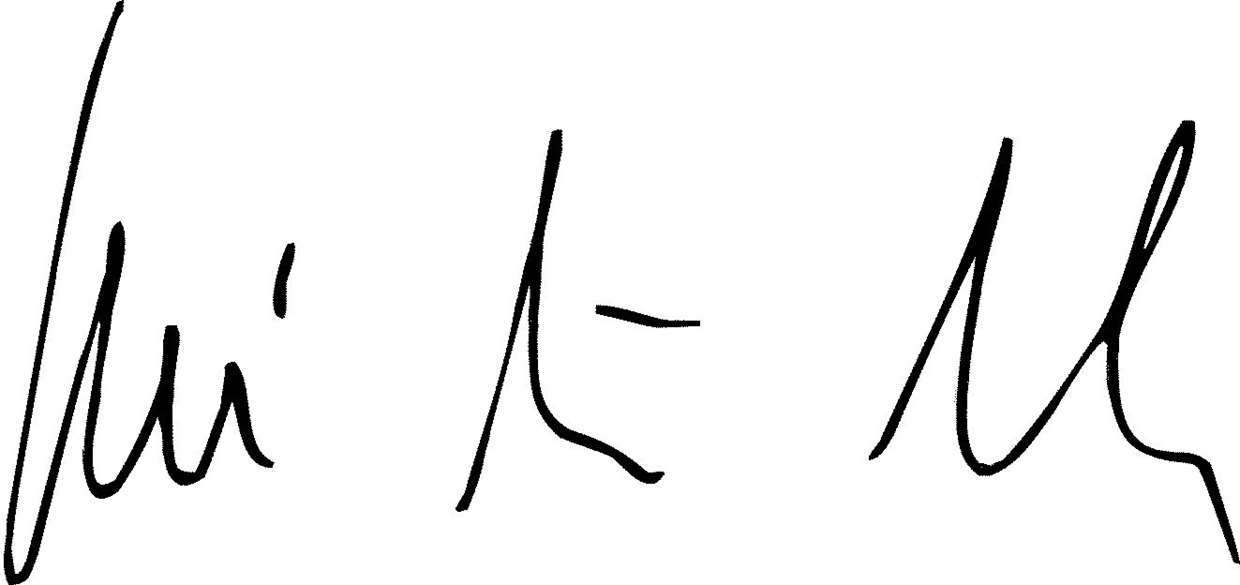 Alexander von Witzleben
Chairman of the Board of Directors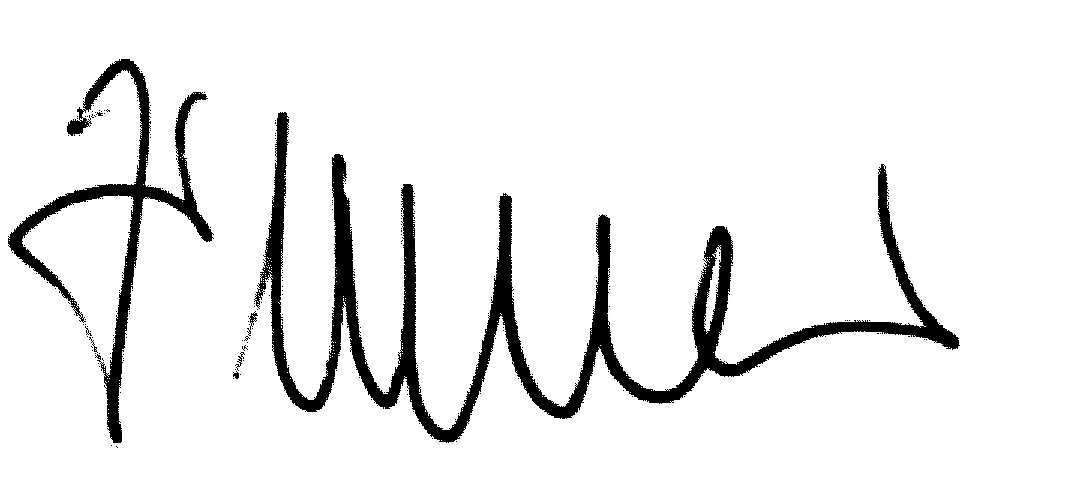 Knut Zimmer
CEO